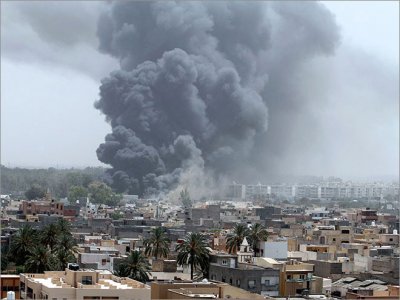 NATO says a formal decision will be taken "in the next few days" about ending the military alliance's air campaign that helped to oust Libyan dictator Moammar Gadhafi.
A preliminary decision was announced last Friday to end Operation Unified Protector on Oct. 31.
On Monday, NATO spokesperson Oana Lungescu, speaking in Brussels, said, "We are not entirely done but almost there." She added the alliance will "monitor the situation and retain a capacity to respond."
more