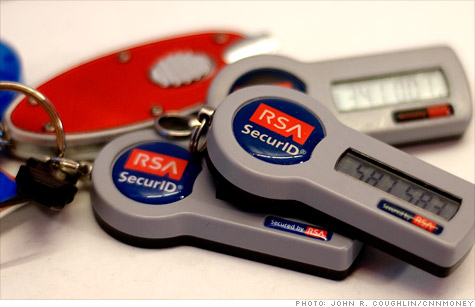 A massive cyberattack that led to a vulnerability in RSA's SecurID tags earlier this year also victimized Google, Facebook, Microsoft and many other big-named companies, according to a new analysis released this week.
A list of 760 organizations that were attacked was presented to Congress recently and published by security analyst Brian Krebs on his blog Monday.
The list is the first glimpse into the pervasiveness of the attack that brought RSA to its knees. Those in the security industry have long suspected that RSA was not the hack's only victim, but no other companies have been willing to talk publicly about whether they had also been compromised.
The names mentioned on Krebs' list include about a fifth of the Fortune 100, as well as many other massive corporations.
more