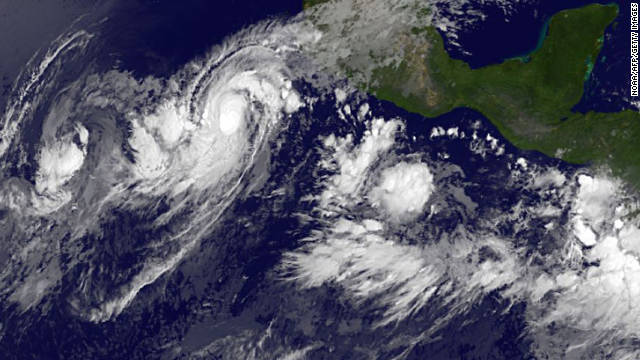 Hurricane Jova gathered strength early Monday as it churned toward western Mexico, sending emergency officials scrambling to open shelter and coordinate with local governments.
The storm grew to a Category 2 late Sunday, carrying maximum sustained winds of 100 mph, according to the National Hurricane Center in Miami. It was about 260 miles southwest of the tourist haven on Manzanillo, moving at about 8 mph an hour, the center said.
Forecasters warned the hurricane would continue to gain strength over the next two days, making an anticipated landfall by Tuesday evening.
A hurricane watch is in effect from Punta San Telmo north to Cabo Corrientes, Mexico.
"Our main concern is the welfare of the population," Trinidad Lopez, civil protection director in the state of Jalisco, said. "We're doing everything in our power to protect people."
At least 100 shelters were open Sunday for people who could be affected by the storm, Lopez said. Food, cots and blankets have been distributed, he said. Read More