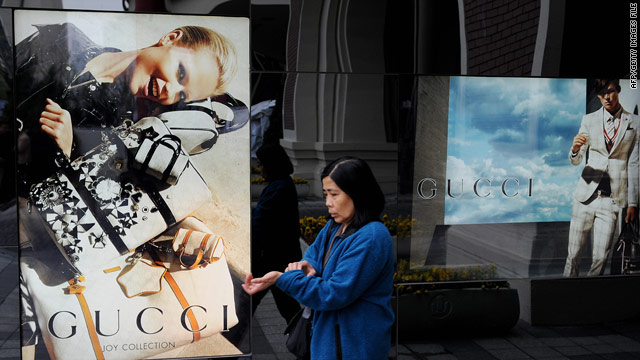 Gucci stores in Shenzhen, China are facing allegations from former employees of operating as high-end "sweatshops," according to reports earlier this week in China's English-language newspapers, China Daily and Global Times.
In late September, five former employees released online an open letter to senior executives of the Italian designer brand, including claims of a draconian list of employment regulations such as time limitations on bathroom use and unpaid overtime extending past midnight.
A Gucci spokesperson told Chinese media, "Gucci does not and will not endorse or tolerate the alleged malpractices."
Employees said they needed to seek permission for basic activities such as drinking water and bathroom breaks were limited to a maximum of five minutes.
They also complained of having to stand for more than 12 hours per day and work extensive overtime without compensation. While the official store closing time is 10:00 p.m., employees were required to stay as late as 3:00 a.m. to conduct inventory checks.
One of the five employees in the letter, surnamed He, told the Global Times, "Two of my former colleagues had to have abortions because we all had to stand so long each day." The employee also spoke of other health consequences among staff: "Many of us ended up with various occupational diseases as a result of these inhuman rules. I have been suffering from stomach and urinary system illnesses."
more