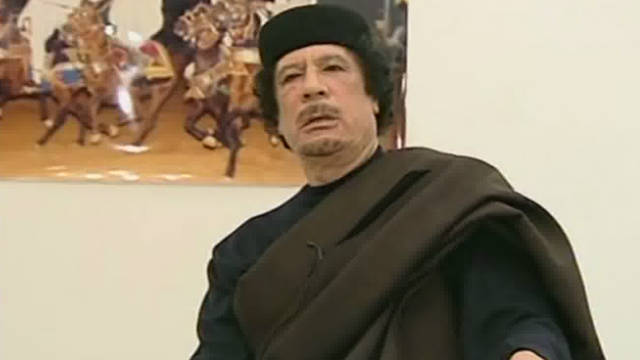 The family of deceased Libyan strongman Moammar Gadhafi will file a war crimes complaint against NATO with the International Criminal Court, a lawyer representing the family said Thursday.
Members of the family believe NATO's actions led to Gadhafi's death last week, said Marcel Ceccaldi.
"All of the events that have taken place since February 2011 and the murder of Gadhafi, all of this means we are totally in our right to call upon the International Criminal Court," Ceccaldi, a French attorney, said.
NATO responded that it "conducts its operation in strict conformity with the relevant U.N. Security Council resolutions." In a statement Thursday, a NATO official said, "At no time during Operation Unified Protector has NATO targeted specific individuals."
The ICC had previously issued a warrant for Gadhafi's arrest, accusing him of crimes against humanity. Read More