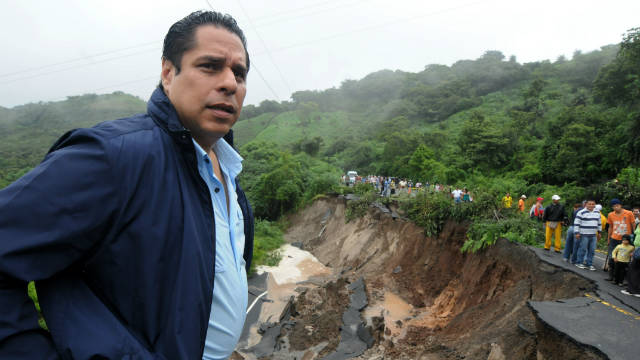 Heavy rain that has killed at least 60 people in Central America is not expected to let up soon, authorities said Monday.
El Salvador is the country hit hardest so far. The government has declared a state of emergency and ordered evacuations.
At least 32 people have died in El Salvador, including several children, according to the country's civil protection director. Some were swept away attempting to cross swollen rivers, while others were killed when the walls of their homes collapsed.
"The temporary evacuation of the population in some parts of the country is meant to avoid casualties caused by mudslides," said Salvadoran President Mauricio Funes, who also ordered the cancellation of school classes.
In Guatemala, the death toll stands at 28 and close to 110,000 people have been affected by the rain.
President Alvaro Colom said that 15,000 more people are at risk and roughly 12,000 are in shelters, according to a statement on his website. Read More