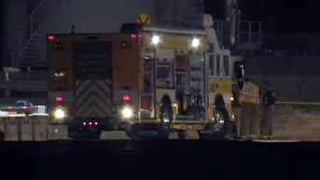 A tanker truck and a minivan collided on State Route 85 at Baseline Sunday night, sparking a hazmat situation.
The tank, which contained 8,800 gallons of unleaded fuel, was not breached, according to the Arizona Department of Public Safety. But the cab caught fire, officers said.
DPS said it asked the railroad to shut down all train traffic across State Route 85 as a precaution while crews responded to the hazmat situation.
The driver of the tanker truck was able to get out of the vehicle unharmed, DPS said. Source