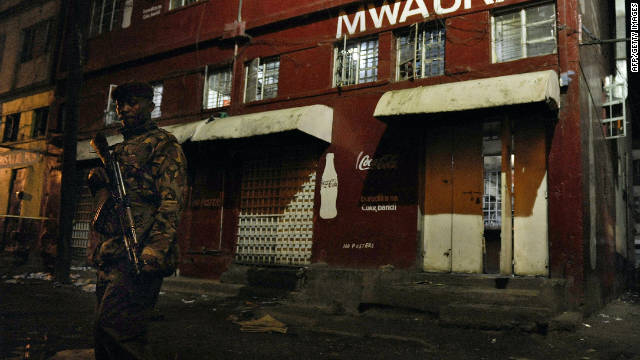 Twelve people were injured when someone either placed or threw a grenade into a Nairobi night club early Monday morning, Kenyan police said.
Police have not linked the attack to any particular group, but it comes a day after the U.S. Embassy in Kenya warned it had credible information of an imminent terror attack.
"We have not yet linked attacks to anybody as we are still investigating," said police spokesman Charles Owino. "We will give you an answer when we're satisfied with what we have. It could be Al-Shabaab or an individual. We are still investigating."
In its warning over the weekend, the U.S.Embassy did not offer details on who might carry out such an attack, but said it has taken measures to limit official U.S. government visits. It urged its citizens to consider deferring travel to Kenya.
The attack is likely to target places that foreigners congregate in Kenya, including malls and night clubs, the embassy said.
The warning comes after Kenya sent troops across the border into Somalia to pursue Islamist Al-Shabaab militants. The terror group has threatened Kenya with retaliatory attacks, saying it considers the forces' incursion an affront to Somalia's sovereignty.
more