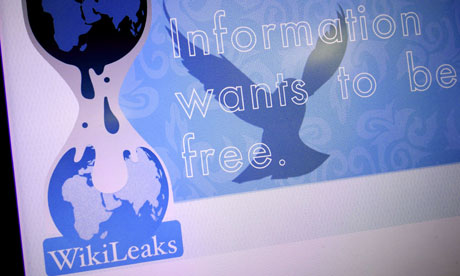 WikiLeaks has published its full archive of 251,000 secret US diplomatic cables, without redactions, potentially exposing thousands of individuals named in the documents to detention, harm or putting their lives in danger.
The move has been strongly condemned by four previous media partners – the Guardian, New York Times, El Pais and Der Spiegel – who have worked with WikiLeaks publishing carefully selected and redacted documents.
"We deplore the decision of WikiLeaks to publish the unredacted state department cables, which may put sources at risk," the organisations said in a joint statement.
"Our previous dealings with WikiLeaks were on the clear basis that we would only publish cables which had been subjected to a thorough joint editing and clearance process. We will continue to defend our previous collaborative publishing endeavour. We cannot defend the needless publication of the complete data – indeed, we are united in condemning it.
"The decision to publish by Julian Assange was his, and his alone." Read More
Note: This is what Wikileaks has to say about it -
The Guardian continues to issue false statements. The nepotism in the Guardian has clearly compromised its accountability.