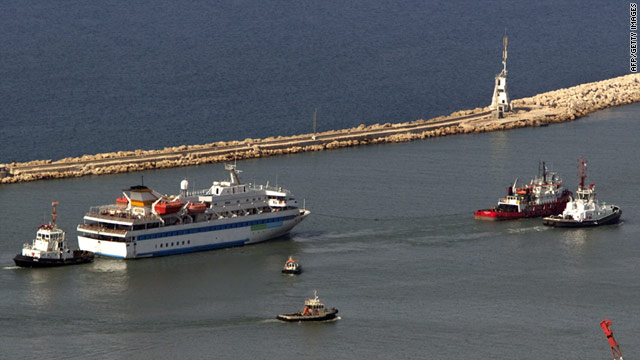 Tensions between Turkey and Israel worsened Thursday when Turkish Prime Minister Recep Tayyip Erdogan said his country would follow aid ships to Gaza trying to break the Israeli blockade.
It comes as Israeli officials said Turkey had expelled three diplomats from the Turkish capital of Ankara.
Relations between the two countries have deteriorated since a raid on a Turkish ship carrying aid to Gaza last year when Israeli commandos killed eight Turks and one Turkish American.
A United Nations investigation into the incident found that the Israeli blockade of Gaza is a "legitimate security measure" in compliance with international law, but it said that Israel had used "excessive and unreasonable" force.
Israeli Prime Minister Benjamin Netanyahu said the recent increase in tensions between the two countries "was not our choice" but added that Israel had the right to defend its coast and to prevent smugglers and flotillas reaching the Gaza Strip.
more