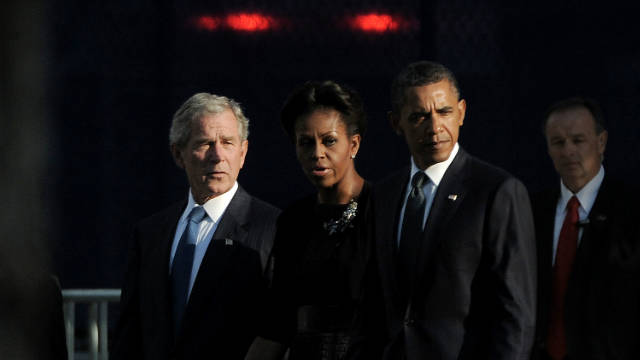 In the days following the horrendous attacks against the United States on 9/11, all the talk in Washington was about the need for bipartisanship. Republicans and Democrats promised that they would work together to protect the home front and capture those who were responsible.
On the day after, Democrats and Republicans followed the traditional post-military crisis ritual of promising to work on policies in bipartisan fashion. New York Sen. Hillary Clinton -- who was still struggling to gain her sea legs in her first year on Capitol Hill, after having spent eight years serving as the first lady during some bruising partisan battles -- announced that it was important to be "united behind our president and our government, sending a very clear message that this is something that transcends any political consideration or partisanship."
Republicans also promised political peace. House Speaker Dennis Hastert assured the nation that "we are in complete agreement that we will work together, that we want to share information, that we will be ready to move on whatever the president suggests, and we will go through the debate and the actions of Congress in a bipartisan way to make that happen." The kind of partisan sniping that voters were accustomed to, he and his colleagues said, would be a thing of the past.
The political question on September 12 was how long this unity would last: Would the worst terrorist attack ever on American soil really transform the politics of national security?
more