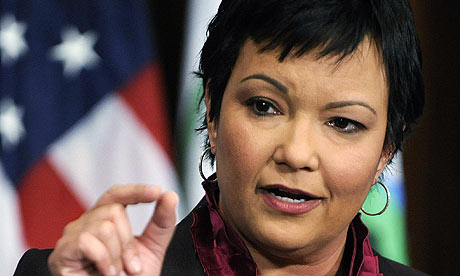 New greenhouse gas regulations for US power plants are unlikely to be proposed by the end of the month, the head of the Environmental Protection Agency (EPA) has admitted.
The agency originally aimed at producing initial proposals by 30 September, but EPA administrator Lisa Jackson told news agency Reuters yesterday that the target will not be met.
"Greenhouse gases for power plants is first on the docket," she said on the sidelines of an event in San Francisco. "Although we are not going to make the date at the end of the month, we are still working and will be shortly announcing a new schedule."
The delay comes after the Obama administration decided to block a tightening of national smog standards, much to the consternation of green groups.
The government has come under intense pressure to cut environmental regulations from businesses that fear an increasing legislative burden is damaging the economy.
more