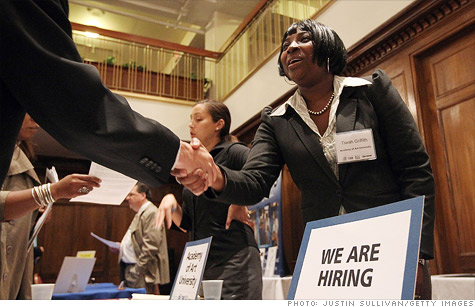 More Americans filed for their first week of unemployment benefits last week, reflecting continued weakness in the job market.
The number of first-time filers for unemployment benefits rose to 414,000 in the week ended Sept. 3, the Labor Department said Thursday. The number was up 2,000 from a revised 412,000 the week before.
"It's just more of the same," said John Canally, investment strategist and economist at LPL Financial. "We're not seeing much hiring, but not any massive layoffs either."
Economists typically say initial claims need to fall below 400,000 to reduce the unemployment rate, and they were expecting claims to hit that level in the latest report.
Jobless claims have remained around or above 400,000 since early April.
more