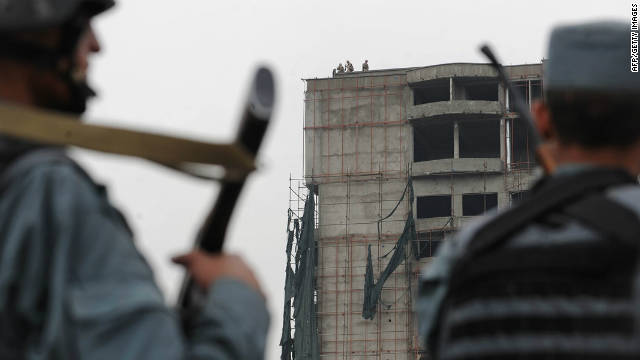 An Afghan employee of the U.S. Embassy in Afghanistan opened fire Sunday evening in a CIA annex at the embassy, killing a U.S. citizen, a U.S. government official said.
Security personnel used a flash-bang round to stun the shooter and then killed him, the official said.
The gunman shot indiscriminately, and he is not believed to have targeted the victim, who was working for the U.S. government, the official said.
One or two civilians suffered minor wounds, the official said, speaking to CNN on condition of anonymity due to the sensitive nature of the information and the ongoing investigation.
Investigators are looking into whether the shooter was a disgruntled employee or whether he was inspired by militants.
All Afghan employees go through a background security check and must pass through a metal detector each time they enter the embassy, the official said.
Embassy spokesman Gavin Sundwall said the Afghan employee, a lone gunman, killed a U.S. citizen and wounded another. The wounded American was evacuated to a military hospital with non-life threatening injuries. Read More