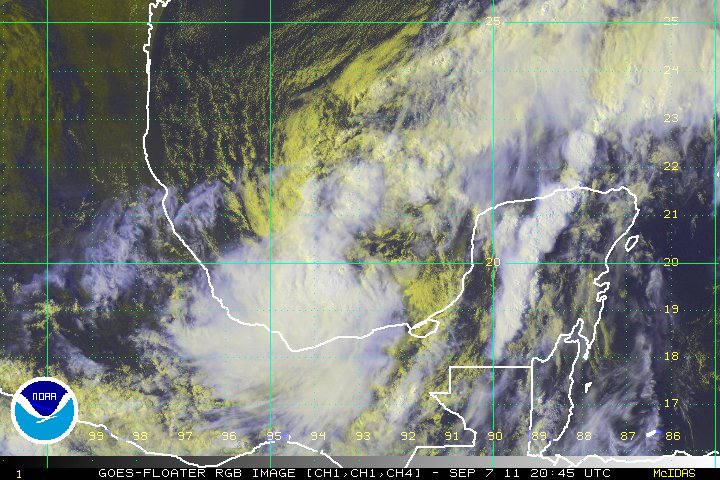 Tropical Storm Nate has formed less than 150 miles from Mexico's coast in the southern Gulf of Mexico, and it could become a hurricane by Friday, the National Hurricane Center said on Wednesday afternoon.
The storm, which formed near the Bay of Campeche, is the 14th named storm of the 2011 Atlantic hurricane season, and the second to form on Wednesday. Tropical Storm Maria formed Wednesday morning in the open Atlantic Ocean.
Nate, whose center as of 5 p.m. ET was 125 miles west of Campeche, Mexico, has prompted Mexico to issue a tropical storm warning for the country's coast from Chilitepec to Celestun, according to the hurricane center.
Tropical storm conditions are expected within the warning area by Wednesday night, the center said. Already, tropical storm force winds extended up to 105 miles from the center by 5 p.m. Wednesday.
more