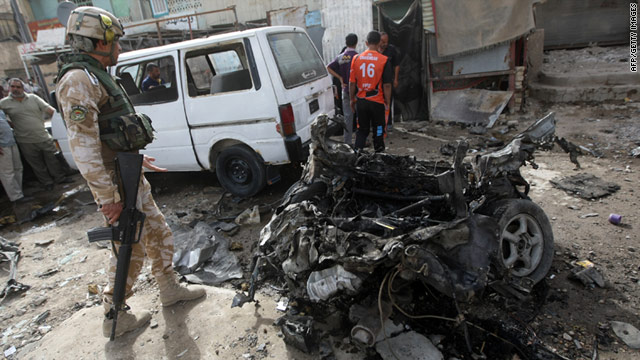 Suicide bombers are responsible for killing more than 12,000 Iraqi civilians and wounding more than 30,000 since the war began, according to study released by the British medical journal Lancet.
The study found that 1,003 documented suicide bombings accounted for 12,284 of 108,624 Iraqi civilian deaths, 11% of those killed between March 20, 2003, and December 31, 2010.
It also found such attacks accounted for 30,644 -- or 26% -- of the 117,165 documented cases of Iraqi civilians wounded within the same period.
"Suicide bombers in Iraq use suicide bombs strategically as cost-effective, precise, highly destructive weapons," said the study, which was published Saturday.
"Our findings suggest that the Iraqi civilian population suffers a substantial public health burden because it is a primary chosen target of suicide bombers and those who deploy them."
The study analyzed and compared suicide bomb casualties using data compiled by Iraq Body Count, an independent public database that documents violent Iraqi deaths using hospital, morgue, nongovernmental organizations and official figures as well as media reports.
more