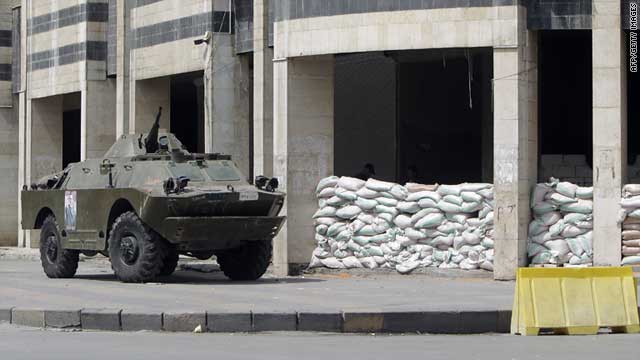 Syrian security forces barged into a hospital and snatched 18 wounded patients, including five from an operating room, the Human Rights Watch reported, citing witness accounts.
The action occurred Wednesday at al-Barr hospital in the restive western city of Homs during a major military operation there. Human Rights Watch also reported that security forces prevented medical personnel from reaching wounded people in several Homs neighborhoods.
The report was issued Thursday as Syrian security personnel continued their unrelenting crackdown on protesters who take to the streets daily to rail against the Bashar al-Assad regime and its policies.
Human Rights Watch says Syria's actions violate its obligation "to respect and protect the right to life and the right to health and not to subject anyone to inhuman treatment."
more