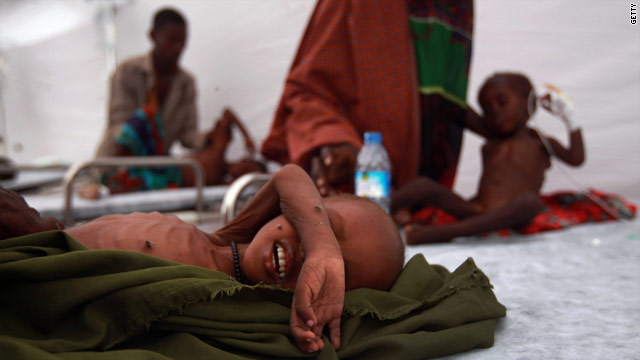 World Relief, a Christian evangelical aid organization, is collaborating with Kenyan churches and non-governmental organizations (NGOs) to stem the tide of acute malnutrition across the northern region of Kenya called Turkana.
Famine today "is rarely mentioned anymore," said Don Golden, a senior vice president for World Relief based out of Baltimore. It is a word reserved strictly for Somalia, he said.
But famine, like a plague, spreads, and, "In reality it's a very large food security crisis involving a number of countries and millions at risk," said Golden, referring to the crisis situation in vast regions of east Africa.
"We have the means to stop famine," he said. "The only reason it is happening now is because of al-Shabab-controlled territory in Somalia."
According to Golden, refugees fleeing the al-Shabab-dominated famine areas of Somalia are exacerbating the situation in Turkana, a region already poor in resources. "The old saying is that droughts are natural disasters and famine is manmade," he said.
"Nearly one-quarter of the children in Turkana are malnourished or at risk of malnutrition," Golden said.
more