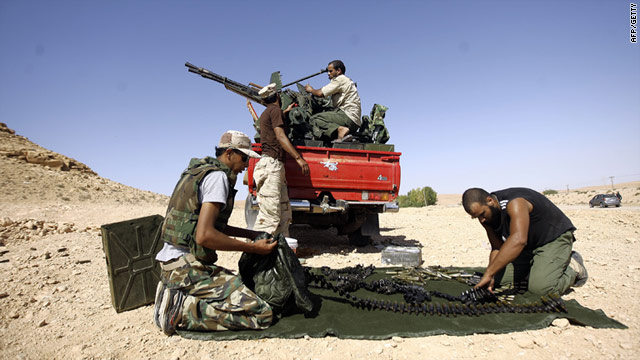 Libyan fighters trying to stamp out the last pockets of Moammar Gadhafi loyalists worked to isolate his hometown Sunday, a day after hold-outs repelled an effort by the new authorities to dislodge them from another town.
National Transition Council troops are patrolling areas south of the city of Sirte to try to cut off supplies of pro-Gadhafi forces still controlling his birthplace.
They're sweeping areas and towns south of Sirte to make sure other pro-Gadhafi towns are not able to relieve it.
The new authorities arrested eight or nine men manning a pro-Gadhafi post, but are not finding significant numbers of fighters still loyal to the old regime.
more