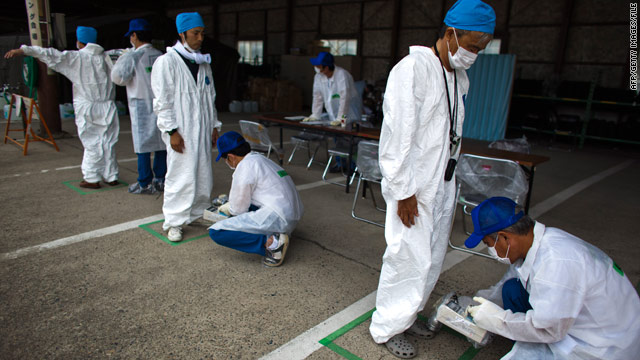 After the March 11 earthquake and tsunami off Japan damaged the Fukushima Daichi nuclear reactor, the Japanese government was presented with a scenario which would have required the evacuation of half of Tokyo and the entire width of the main island of Honshu, former Prime Minister Naota Kan says in an interview with Kyodo News.
The evacuation zone would have covered all areas within 200 to 250 kilometers (125 to 155 miles) of the nuclear reactor, meaning about 30 million people in Tokyo and its surrounding areas would have needed to be moved, according to the Kyodo report in The Japan Times.
Kan said he feared such an evacuation would have resulted in chaos, according to the report.
"I wasn't sure whether Japan could continue to function as a state," he is quoted as saying.
Kan also said Japan was not prepared for the disaster resulting from the 9.0-magnitude quake.
"We had never foreseen a situation in which a quake, tsunami and a nuclear plant accident would all happen at the same time," he is quoted as saying.
Kan resigned in August after widespread criticism of how his government handled the aftermath of the quake. His approval rating plummeted.
As of early September, more than 75,000 residents who live within 20 kilometers (12.4 miles) of the crippled nuclear plant were still unable to return to their homes because of high radiation levels. Source