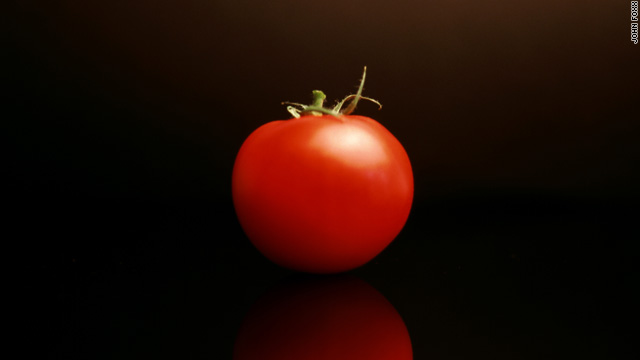 In the sultry summer heat, there are few flavors more welcome than that of a burstingly fresh, sloppy, sweet, tangy, locally grown tomato. In the winter, though, their grocery store equivalent is barely recognizable as the same fruit. They're hard, uniformly round and almost inevitably taste-free.
They're also mostly trucked in from Florida, where they're grown in some challenging agricultural conditions, and where the industry has come under scrutiny for their labor practices.
Barry Estabrook, author of 'Tomatoland: How Modern Industrial Agriculture Destroyed Our Most Alluring Fruit' spoke with Eatocracy about this came to be.
Eatocracy: How did you become invested in telling the story of the modern day tomato?
Estabrook: I became interested in tomatoes when I was in fact attacked by a group of tomatoes. I was driving down an interstate highway in Southwestern Florida and come up behind what I thought at first was a gravel truck. As I got closer, I saw what I took for Granny Smith apples - and I thought, "Those don't grow in Florida." When I got really close, I saw it was full of bright green tomatoes. No pink - just green.
I was mesmerized, and then the truck hit a bump. Three tomatoes came flying off and nearly went through my windshield. I noticed that they hit the pavement on I-75, bounced and then rolled into the ditch.
They didn't shatter, they didn't splatter; they stayed intact. I thought, "My God! What have they done to this wonderful fruit?"
more