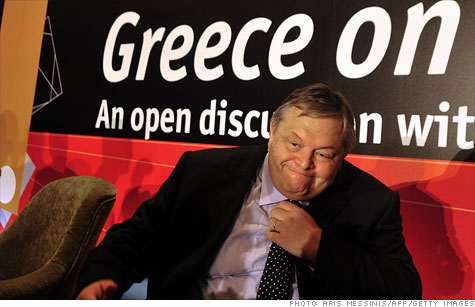 Greece is quickly running out of the cash it needs to keep the lights on as the latest lifeline from the rest of Europe remains just out of reach.
Evangelos Venizelos, the Greek finance minister, discussed his country's plight with officials from the European Commission, the International Monetary Fund and the European Central Bank during a conference call Monday.
In a statement, the Greek finance ministry said talks were "productive and substantive." Discussions are set to resume Tuesday with technical experts expected to provide additional details on certain unspecified issues.
A source told CNN that the officials were close to a deal but needed to reach a final agreement on remaining sticking points.
The call came on the same day that representatives from that so-called troika were originally scheduled to return to Athens to review Greece's progress on reforms needed to obtain its latest installment of emergency funding.
After abruptly leaving the country earlier this month, officials from the troika delayed a decision on whether to pay out the next portion of Greece's loan until October.
more