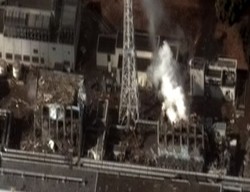 Fukushima is now far and away the worst nuclear disaster in all of human history. Chernobyl was a Sunday picnic compared to Fukushima and the amount of cesium-137 released at Fukushima this year so far is equivalent to 168 Hiroshima bombs. The crisis at Fukushima is far, far worse than you have been told. We are talking about multiple self-sustaining nuclear meltdowns that will not be fully contained for years. In an attempt to keep people calm, authorities in Japan (and around the rest of the world as well) have lied and lied and lied. Over the months that have passed since the disaster began, small bits of the truth have slowly started to come out. Authorities are finally admitting that the area immediately surrounding Fukushima will be uninhabitable indefinitely, and they are finally admitting that the amount of radioactive material that has been released is far higher than initially reported. It is going to take the Japanese years to fully contain this problem. Meanwhile, Fukushima will continue to blast all of us with high levels of cesium, strontium and plutonium and will slowly kill millions of people around the globe for years to come.
These days, the mainstream media does not talk about Fukushima much. The reality is that there have been a whole lot of other disasters for them to talk about.
But just because Fukushima is a nightmare that is playing out in very slow motion does not mean that it does not deserve our full attention.
more