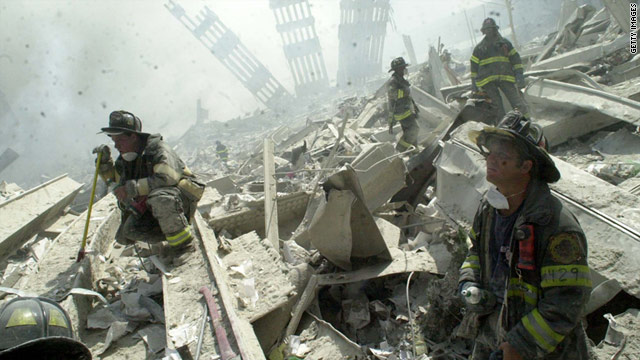 Firefighters exposed to toxic dust and fumes clogging the air after the World Trade Center towers collapsed 10 years ago are more likely to develop cancer, according to a new study.
When compared with firefighters who did not work at ground zero, firefighters working the pile were 19% more likely to get a cancer diagnosis.
According to the research, published Thursday in the Lancet medical journal, the increase occurred during the first seven years after 9/11.
"We excluded cancers that might have been diagnosed early (that may have existed before the attack) ... and we still see a 19% increase," said Dr. David Prezant, chief medical officer at the New York City Fire Department and the study's lead author, in a recent interview with CNN. "When we put those cancers back in, we see a 32% increase."
It is an unexpected finding considering that for most cancers, the latency period -- the time between exposure to a carcinogen and expression of disease -- tends to span decades.
more