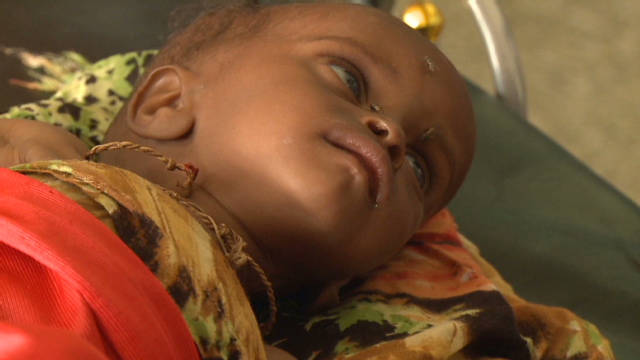 I've spent the past weeks working on the famine response with Mercy Corps, an international aid organization, in Mogadishu. As a humanitarian aid worker, I've responded to crisis around the world for almost a decade, but I've never seen a situation as devastating as what I am witnessing in Somalia today.
As far as the eye can see, makeshift shelters sprawl out across Mogadishu. Over 500,000 people in the city are displaced, forced from their homes by war, drought and famine. In the past couple of months, more than 100,000 people have come to this bullet-scarred and destroyed city in the hopes of finding food, medical care and assistance.
The new arrivals stream in by the hundreds daily and settle on any available patch of dusty earth they can find. They build makeshift shelters from twigs, cardboard, and scraps of old clothing. Living in the shadows of bombed out buildings that only a couple weeks ago were the front lines of the long-running war, families are packed into camps, without access to clean water or sanitation facilities. Most sites don't have adequate toilets or latrines. Improper human waste disposal is causing food and water contamination.
more