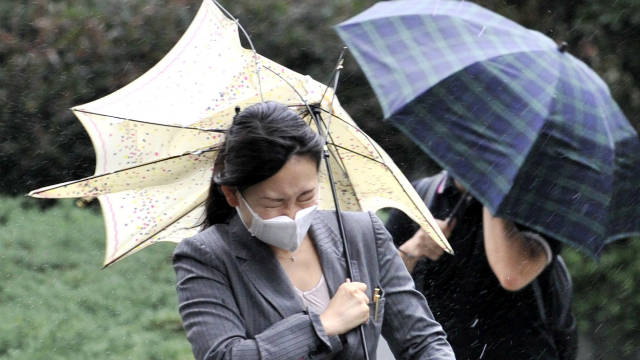 The death toll climbed to 10 in Japan as the remnants of former Typhoon Roke raced into the northern Pacific on Thursday, government officials said.
Four people are missing, according to local government officials.
Roke hit the Japanese mainland Wednesday morning as a powerful Typhoon, packing winds of up to 167 kph (103 mph).
The storm caused widespread flooding and disrupted transportation throughout the island nation a day earlier.
The storm hit as Japan is still recovering from the devastating earthquake and tsunami that struck in March, killing more than 15,000 people.
Ahead of the storm, there were fears that it would affect Tokyo Electric Power Co.'s Fukushima Daiichi plant, which went into a nuclear crisis after the March disaster. TEPCO officials canceled outdoor construction at the plant.
more