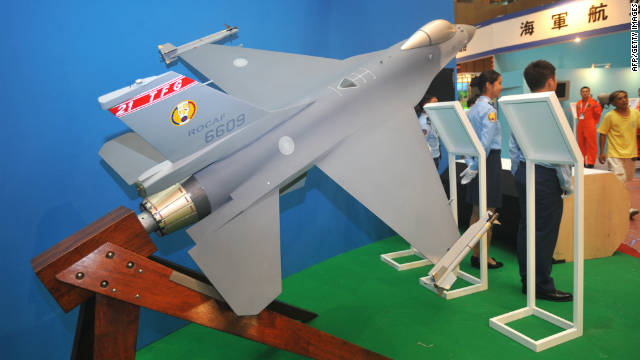 China warned the United States Thursday that a multi-billion dollar arms sales to Taiwan will create "severe obstacles" between Beijing and Washington, the state-run Xinhua news agency reported.
"The wrongdoing by the U.S. side will inevitably undermine bilateral relations as well as exchanges and cooperation in military and security areas," Chinese Vice Foreign Minister Zhang Zhijun said, according to Xinhua. Zhang summoned U.S. Ambassador Gary Locke to lodge a protest.
The $5.3 billion arms package includes upgrades to Taiwan's F-16 fighter fleet, a five year extension of F-16 pilot training at Luke Air Force Base in Arizona and spare parts for the upkeep of three different planes currently in use by the Taiwanese, according to State Department spokeswoman Victoria Nuland. The deal is part of the U.S. Foreign Military Sales program.
"We firmly believe that our arms sales to Taiwan contribute to the maintenance of peace and stability across the Taiwan Strait," she said.
Chinese officials asked the U.S. to end military relations with Taiwan and work with the Chinese to safeguard Sino-U.S. relations, Xinhua reported.
China regards Taiwan as a renegade province. Taiwan began as the remnant of the government that ruled over mainland China, until a communist uprising proved victorious in 1949. Read More