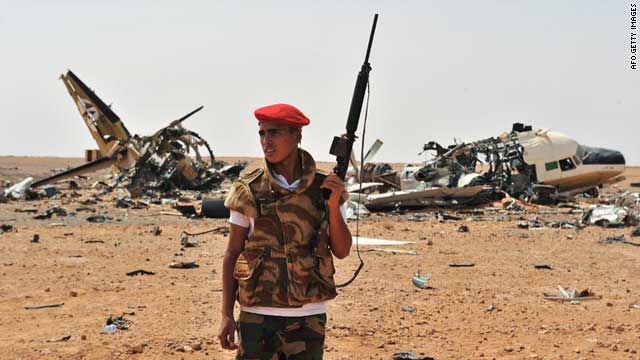 Documents showing that China offered to sell arms to Moammar Gadhafi in the waning days of his rule are "the real deal," a senior member of Libya's transitional government said Monday.
The comment follows a report by Canada's The Globe and Mail newspaper saying that state-controlled Chinese arms manufacturers were prepared to sell at least $200 million worth of weapons to Gadhafi, which would have violated United Nations resolutions banning such transactions.
The Globe and Mail said one of its reporters found the documents, in Arabic, in a pile of trash in Tripoli's Bab Akkarah neighborhood, an enclave that was home to some of Gadhafi's most loyal supporters.
The documents, which were posted Sunday on the website of the Toronto-based newspaper, do not confirm whether any military assistance was delivered to Libya. Read More