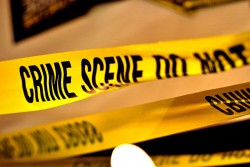 Should we just expect mass chaos on the streets of America every time a major holiday rolls around? At least 42 people were hit by gunfire in New York City over the Labor Day weekend. The violence got so bad that even the mayor felt compelled to publicly address it. In Chicago, at least 6 people (including a man in a wheelchair) were killed over the Labor Day weekend. Sadly, this is just a continuation of a trend that we have seen build over the past few years. At the beginning of the summer, there was terrible violence all over America during the Memorial Day weekend. We also saw violence break out during 4th of July celebrations. It appears that wherever large groups of young people gather in America today, there is going to be a very good chance that chaos is going to erupt.
Almost wherever you look, you can see the frustration of the American people starting to boil over. Very few public places seem to be immune.
For example, there have been very disturbing incidents of violence at quite a few NFL games recently.
more