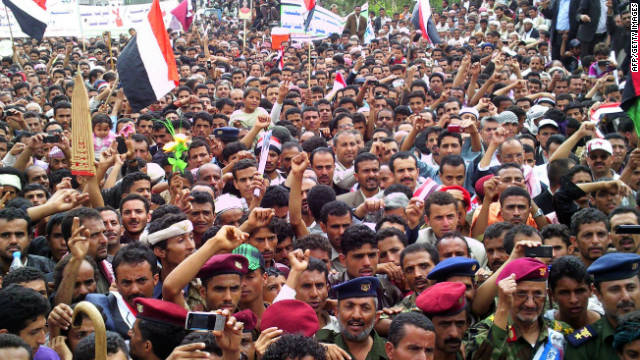 Yemen's defense minister escaped an assassination attempt Tuesday when a suicide bomber attacked his convoy, the Yemeni government said.
The attack took place in Tawahi, Aden, along Yemen's southern coast.
A bomb-laden vehicle exploded at 11 a.m. targeting General Mohammed Nasser Ahmed's convoy, the Defense Ministry said.
The bomber was killed. Eyewitnesses said two explosions were heard and that clashes followed for 10 minutes.
"The explosions were powerful and the city saw hundreds of troops spreading quickly," said Sultan Khaled, an eyewitness.
Government troops blocked all entrances into Aden and created several checkpoints minutes after the attack.
The attack comes as anti-government protests in Yemen continue to attract huge crowds. Read More