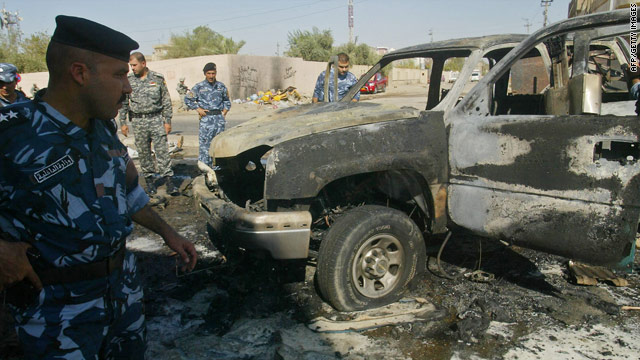 More than a dozen bombing and shooting attacks struck Iraq Monday, killing at least 74 people and wounding 247, officials with Iraq's Interior Ministry said.
It was the worst wave of violence to strike the country in months, taking place on the halfway mark of the Muslim holy month of Ramadan
"Today's attacks are eerily similar to the stream of large scale, complex attacks that occurred here last year during Ramadan on Aug. 25," said Angela Funaro, spokeswoman for United States Forces-Iraq.
Officials believe the attacks last year were perpetrated by al Qaeda in Iraq "to shake the public's confidence in the capabilities of the ISF (Iraqi Security Forces) to defend this country," but it is too early to speculate about Monday's attacks, Funaro said in an e-mail.
A jihadist website Monday had a post praising the attacks against "Shiites, Christians, and the apostate Awakening Councils." The post did not include a claim of responsibility. Awakening Councils are made up of former Sunni militants now in the pay of the Iraqi government, which have been credited with helping reduce violence.
(more)