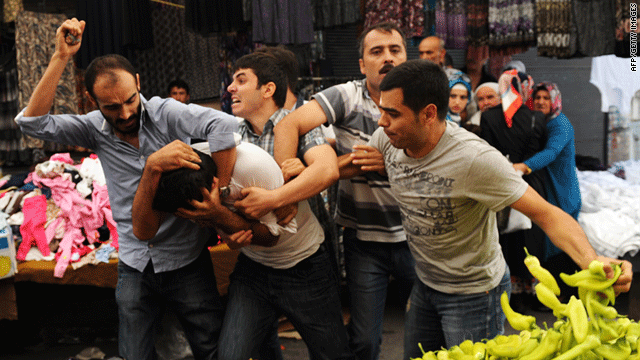 A Turkish airstrike killed seven family members Sunday morning in a Kurdish village in northern Iraq, a local official said.
Qalat Diza mayor Hassan Abdullah said the strike hit two parents and their five children as they rode in a truck.
The village, Kortek, is located in Qalat Diza -- about 180 kilometers northeast of Sulaimaniya along the Turkey-Iraq border.
The deaths are the latest casualties reported as Turkish warplanes continue to carry out airstrikes against suspected Kurdish rebel targets in northern Iraq. The Kurdistan Regional Government in northern Iraq has expressed concern about the Turkish cross-border raids.
Turkish military officials could not be reached for comment on the incident.
On Friday, the Turkish military said warplanes and artillery pounded more than 100 targets in rugged mountains of northern Iraq where fighters of the Kurdistan Workers Party (PKK) have long been active. The Turkish armed forces periodically target what Ankara calls PKK "safe havens" and "attack bases" in the region.
more