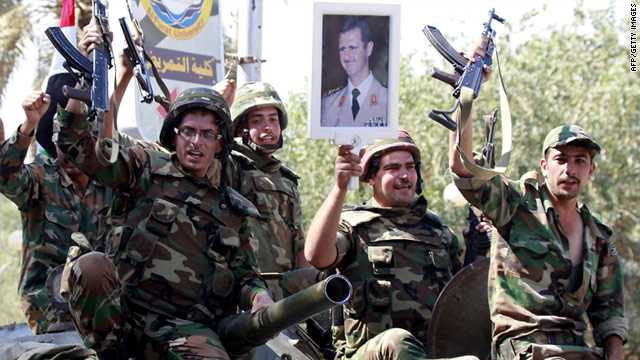 Syrian troops left the embattled eastern city of Deir Ezzor after "ridding the city of the armed terrorist groups," government-run media reported Wednesday.
The claim came shortly after another report that security forces "completed their mission" in the Ramel neighborhood of Latakia and were pulling out after "putting an end to the armed terrorist groups who terrified the safe citizens by their criminal acts," according to the Syrian Arab News Agency.
Contrary to government statements, the Syrian military has not left Ramel, said the Local Coordination Committees of Syria, a coalition of activists who document and organize protests. A representative for the group in Latakia said troops have simply moved vehicles around.
Gunfire was heard sporadically there Wednesday morning, and snipers were perched upon rooftops, the LCC said. Many residents have fled.
(more)