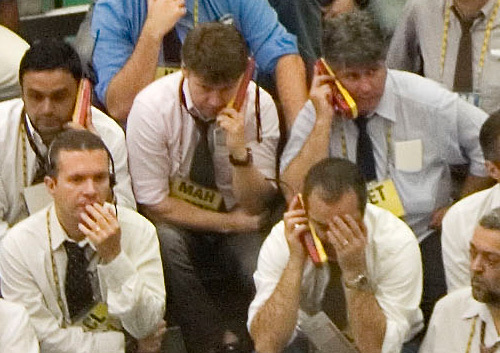 The Russian stock market dropped sharply on Friday morning as Moscow's traders caught a dose of the international jitters.
The MICEX index fell 4.07 per cent to its lowest point since Dec. 2010, while the RTS index was down 4.6 per cent by 10:30 am Moscow time.
Alarming news from the eurozone and more fears about a "double-dip" US recession sparked a global slump on the markets, and experts warn that negative news when American unemployment figures are announced at 4:30 pm might prompt further losses, RIA Novosti reported.
(source)