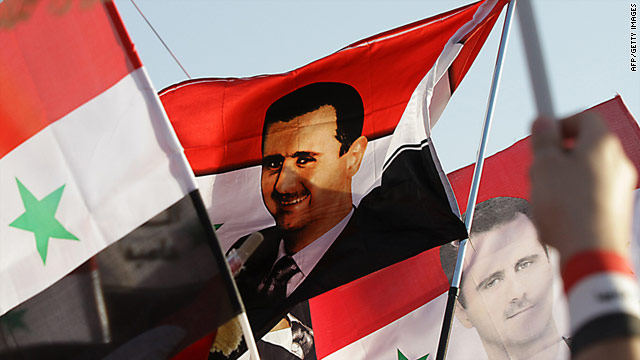 Russia opposes U.S. and European leaders' calls for Syrian President Bashar al-Assad to resign, Interfax news agency reported Friday, saying that the leader should get more time to implement reforms.
The move by Russia counters efforts by leaders ratcheting up international pressure against a regime criticized for its brutal crackdown against protesters calling for reforms and the ouster of al-Assad.
"We do not support such calls, and we think that President al-Assad should be given time today to implement all of the declared reform processes," a Russian Foreign Ministry official told the nation's Interfax news agency.
The White House has previously said al-Assad had "lost legitimacy," but resisted calling explicitly for his ouster until now.
"The future of Syria must be determined by its people, but President Bashar al-Assad is standing in their way," President Barack Obama said in a statement Thursday. "We have consistently said that President Assad must lead a democratic transition or get out of the way. He has not led. For the sake of the Syrian people, the time has come for President Assad to step aside." Read More