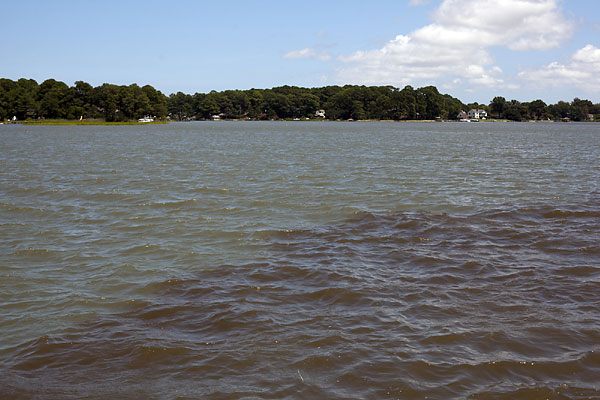 They have become sad summer rites in local waters that feed the Chesapeake Bay: algae blooms, also known as red tides or brown tides. And once again, they have arrived to stain creeks and rivers, frighten swimmers and threaten fish and oyster stocks.
On Friday, the blooms thrived in patches across much of the Lafayette River in Norfolk - great swaths of mahogany and brick-red streaks, looking like someone either spilled oil or dropped a huge load of paint overboard.
And then, suddenly, the unhealthy coloring stopped and the water again turned its normal shade of light green - healthy and sick, side by side, even touching.
From a boat piloted by Chris Moore, a scientist with the Chesapeake Bay Foundation, the Lafayette almost seemed its normal self on an August afternoon, with people out fishing, sailing and tending to their riverfront yards.
But Moore knows better.
"This is a sign that we need to improve our water quality," Moore said after cruising through an especially red and thick blanket, just off Colonial Place, a low-lying waterfront neighborhood.
Blooms are modern phenomenons that typically occur in the lower Chesapeake in July or August, then hang around until fall, unwelcome and unpredictable. The state Health Department warns swimmers and fishermen to avoid darkly colored waters. Read More