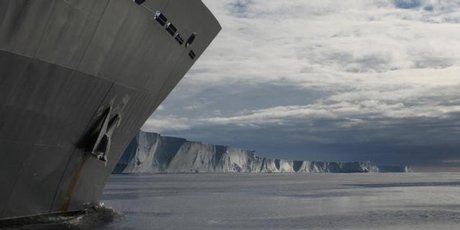 In February, as the navy's new patrol ship Wellington hammered through mountainous seas off Antarctica, New Zealand was sending a message to the world: we're here, and we intend to stay.
But some of the planet's most powerful nations think otherwise. With the prospect of massive oil and mineral fields opening to new technology, the continent is facing the likelihood of a rush for wealth that will swat any existing claims aside.
A report by Australia's Lowy Institute for International Policy warns that the existing treaty system is under increasing strain and may not survive, a view echoed by predictions of increased competition by New Zealand defence planners.
Last year's defence assessment placed the use of military force to impose an Antarctic claim among a list of potential sudden shocks the nation may have to deal with.
The Lowy Report, by national security Fellow Ellie Fogarty, urges Australia to include the continent in its security and strategic planning, and to increase the involvement of its Defence Force in a range of measures to defend its claim to vast areas of Antarctica.
(more)