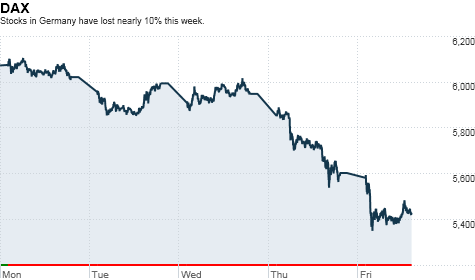 European leaders are under intense pressure to come up with a long-term solution to the debt problems straining the European Union to its breaking point.
But given the enormous challenges involved and the unpalatable options available to them, few analysts expect EU policymakers to announce any meaningful changes soon.
"There is no solution to the Euroland's sovereign debt crisis in sight," said Carl Weinberg, an economist at High Frequency Economics. "Markets will continue to be fundamentally unstable and volatile as long as we can think."
French President Nicolas Sarkozy and German Chancellor Angela Merkel gave it their best shot on Tuesday.
The leaders of Europe's largest economies announced proposals they said will encouraging fiscal discipline and increase economic competitiveness across the euro zone.
Investors were not impressed.
(more)