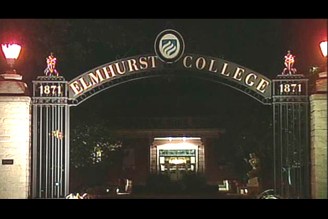 Elmhurst College put a question on its admissions application that won't appear on any other school's application.
"Would you consider yourself to be a member of the LGBT (lesbian, gay, bisexual, transgendered) community?"
That optional question makes Elmhurst the first school in the country to ask applicants about their sexual orientation or gender identity, the Chicago Sun-Times reports.
Gary Rold, the dean of students at Elmhurst, stressed the question falls in line with the campus' mission statement to increase diversity.
Prospective freshmen and transfer students applying for the 2012 fall semester will become the first group of applicants to check "yes," "no" or "prefer not to answer." Their answers will not play a role in the admissions process.
more