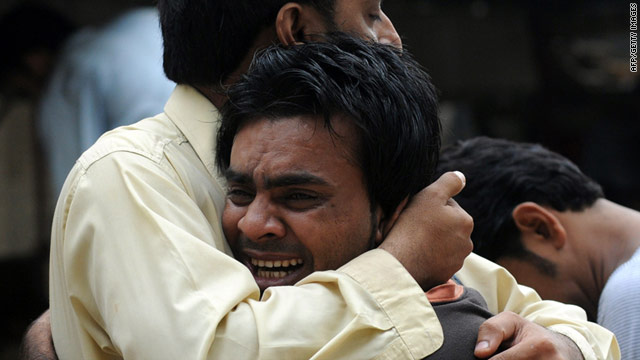 A former federal lawmaker is among at least 33 people killed in a fresh spate of violence over the past 24 hours in the Pakistani city of Karachi, police officials said Thursday.
Several gunmen opened fire on Wajid Karimdad on Wednesday night shortly after he entered a restaurant for Iftar, the traditional post-fasting meal during the Muslim holy month of Ramadan, said Karachi police official Naeem Shah.
Police suspect the gunmen targeted Karimdad, a member of the ruling Pakistan Peoples Party.
Most of the deaths on Wednesday night and Thursday morning were the result of drive-by shootings in Lyari and Baldia, two districts in Karachi that have been hit hard by years of ethnic and political violence.
Some of the victims were shot to death after they were kidnapped, Shah told CNN.
Officials say the killings appear to be linked to ongoing rivalries between three political parties vying for power in Pakistan largest city: the Muttahida Qaumi Movement (MQM), the Awami National Party (ANP), and the Pakistan Peoples Party (PPP). Read More