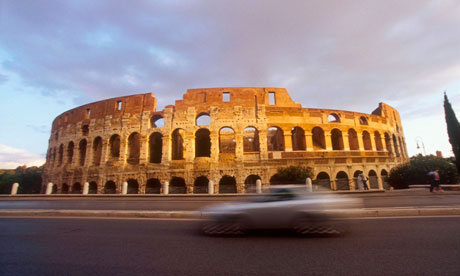 Archaeologists say they have located and excavated the ruins of a huge amphitheatre used to train gladiators east of Vienna, describing it as a "sensational discovery".
They claim that the ruins found through ground radar measurements rival the Colosseum and the Ludus Magnus in Rome in their structure. The Ludus Magnus is the largest of the gladiatorial arenas in the Italian capital, while the Colosseum is the largest amphitheatre ever built in the Roman empire.
A statement on Tuesday from the Carnuntum archaeological park gave no details about when the find was located and excavated.
source