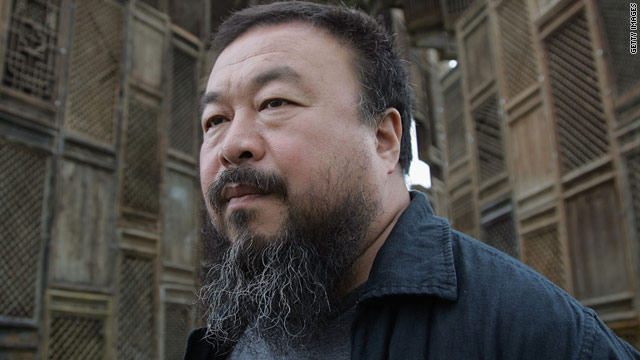 Weeks after muting his public criticisms, Ai Weiwei has broken his silence.
In an editorial about China's capital city, published on Newsweek's website on August 29, the country's most prominent contemporary artist and dissident describes Beijing as "a city of violence" and "a constant nightmare." He complained that "the worst thing about Beijing is that you can never trust the judicial system."
"Beijing is two cities," he opines. "One is of power and of money. The other city is one of desperation. I see people on public buses, and I see their eyes, and I see they hold no hope."
Ai, 54, was part of a team that helped design the Bird's Nest stadium for the Beijing Olympics. Later, however, he called for a boycott of the 2008 Summer Games because he said China was using them as propaganda.
In his essay Ai remains critical. "None of my art represents Beijing," he writes. "The Bird's Nest -- I never think about it. After the Olympics, the common folks don't talk about it because the Olympics did not bring joy to the people."
more