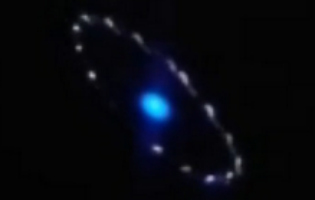 The sighting of a Unidentified Flying Object over San Paulo, Brazil has caused heated discussions as it was witnessed by hundreds as it appeared in the sky on Sunday 24th July 2011.
The G1 news portal part of the Rede Globo Television group Guaranteed that they found the creator behind this sighting. According to them they have a signed article by Journalist Juliana Cardilli, which states a Mechanic of 42 years and a resident of Embu, built the Kite with LED lights.
When the inventor was tracked down however he would not show the reporter the kite or explain what happened to it. He also refused to disclose the location where he flew the kite from and said he made the kite with paper, plastic. thread, bamboo, fiberglass and other collected scrap materials. To only proof he offered were some diagrams drawn with pen in a notebook.
Source