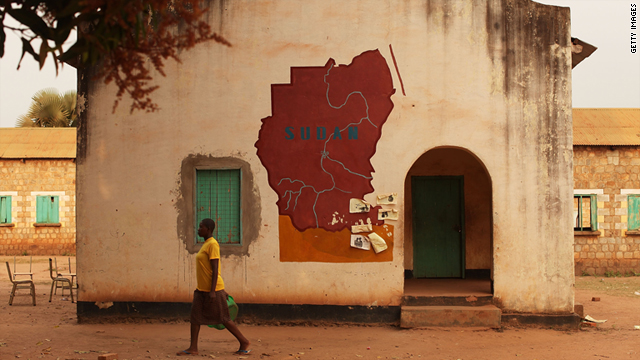 Sudan will drop in size by one quarter and lose 8 million people from its population when the state of South Sudan comes into being in a few days, a Sudanese official said Tuesday.
"Sudan has lost a quarter of its size with the creation of the state of South Sudan; its size has decreased from 2.5 million square kilometers to 1.881 million square kilometers," Abdullah al-Sadiq, head of the Sudanese National Survey Authority, told journalists.
"It is now the second largest country in Africa [behind Algeria] and the third in the Arab World [behind Algeria and Saudi Arabia]," he added.
South Sudan is to become the world's newest country on July 9, 2011, after Southern Sudanese voted overwhelmingly last January for independence in a referendum. Sudan was officially the largest country in Africa and the Arab World.
"We no longer have borders with three countries, Uganda, Kenya and Congo, and the length of our borders with Ethiopia and the Central African Republic have decreased," al-Sadiq added.
(read more)