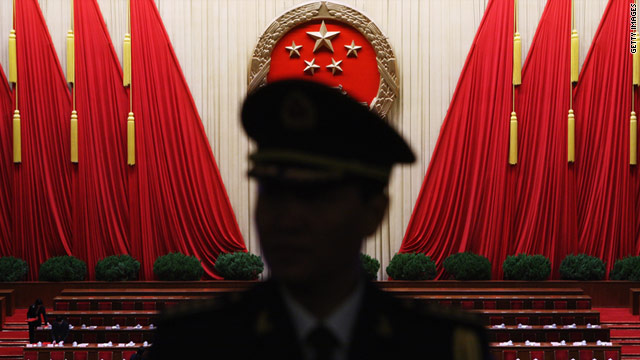 Kezai started receiving professional tennis coaching at the age of eight. Since then his father has worked hard to cover his training costs.
Two years on and it all seems to have paid off. In June, a local Chengdu company reached out to Li Chengpeng, Kezai's father, with an offer to sponsor Kezai.
Soon after, a professional photographer took pictures of Kezai and his father for advertisements. But the family's happiness was short lived. The company withdrew the sponsorship.
Though he says he was never given an explanation, Kezai's father believes it was because of his political activity. The company could not be reached for comment.
As a controversial blogger and writer, Li announced his plan to run for office as an independent candidate for China's National People's Congress of Wuhou District, a legislative body at the local level in Sichuan province.
"You never know the benefit of standing up if you always stay on your knees," Li declared in a campaign statement on his microblog, where he has more than three million regular followers.
Through the power of social media, Li's original message was forwarded more than 3,000 times within a few hours on micro-blogging site Sina Weibo, a popular twitter-like service.
But such campaigns are rare in China.
(more)