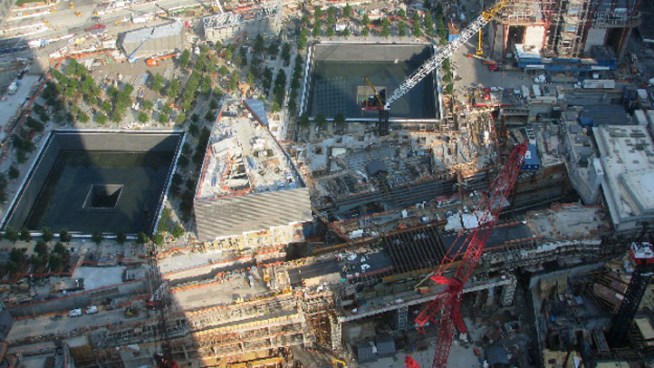 People who want to visit the Sept. 11 memorial when it opens in two months can now start reserving tickets online.
Visitors can get timed passes to see the memorial, which opens to the public on Sept. 12, following events for victims' families on the attack anniversary a day earlier.
The online system opened at 9 a.m. at www.911memorial.org/visitor-passes. Passes are free, but the system allows visitors to make donations when they reserve tickets.
Those who make reservations will receive an email confirmation and instructions to print their passes.
The memorial consists of two reflecting pools that evoke the footprints of the towers, which are each nearly an acre in size. They also feature the largest manmade waterfalls in North America.
The design was selected in 2004 and construction began in 2006.
The names of the victims from the 2001 attacks, along with those who died in the 1993 bombing, will be inscribed in bronze along the borders of the pools.
The memorial is on track to open Sept. 11, but only families and invited dignitaries will be allowed to visit on the 10th anniversary. Ticketed reservations begin the following day.
A separate hotline was established last week for 9/11 family members to reserve their own passes. Families can also reserve online.
(read more)