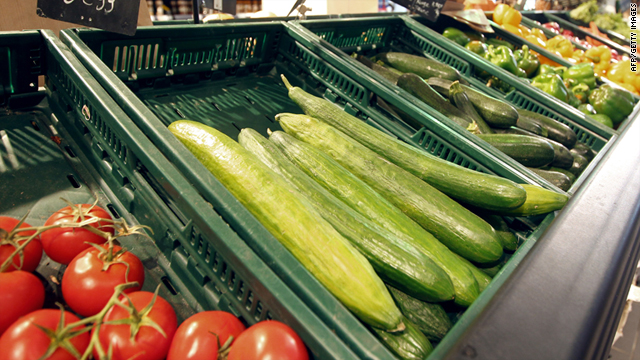 Infectious disease detectives worldwide rushed Thursday to find the cause of an outbreak of a rare strain of E. coli that has spread to 10 countries and is blamed for at least 16 deaths and hundreds of illnesses.
Nine patients in Germany had died of a form of kidney failure called hemolytic uremic syndrome, or HUS, according to the World Health Organization, which cited Tuesday figures as its most recent. Six had died of enterohemorrhagic E. coli, EHEC, a strain of E. coli that causes hemorrhaging in the intestines and can result in abdominal cramps and bloody diarrhea. One person in Sweden has also died.
Across Europe, 499 cases of HUS and 1,115 cases of EHEC have been reported, WHO said on its website.
In addition to Germany and Sweden, cases have been identified in Austria, Denmark, France, Netherlands, Norway, Spain, Switzerland and the United Kingdom.
All but two of the cases occurred in people who had recently visited northern Germany or, in one case, had contact with a visitor from northern Germany, the organization said.
Scientists at the Beijing Genomic Institute said the outbreak of infection in Germany is caused by a new "super-toxic" E. coli strain, though the U.S. Centers for Disease Control and Prevention said the strain has been seen before. (read more)