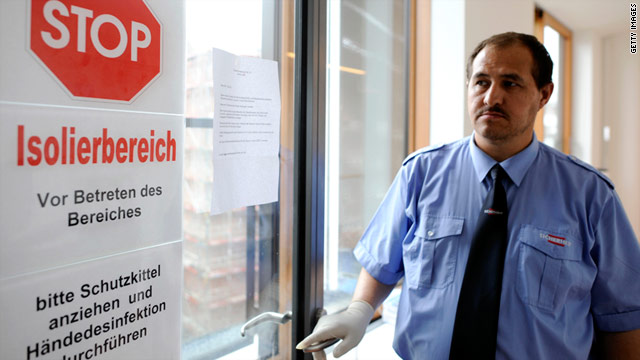 Four more people have died in Germany, health officials said Sunday, bringing the total number of deaths from an E. coli outbreak to 35.
All but one of the deaths were in Germany, with the other occurring in Sweden, according to the World Health Organization and the European Center for Disease Prevention and Control.
The number of people infected with E. coli as of Sunday was 3,256, according to the European center (ECDC). Of those, 812 have the severe form of the intestinal illness.
All but five people had traveled to or lived in Germany during the incubation period for infection, typically three to four days after exposure, the WHO said.
German authorities have indicated that food items including bean sprouts and other vegetables originating from a producer in Lower Saxony, Germany, are the most likely source of the infection. German health authorities have declared that all food products originating from the producer be pulled from the market, according to the ECDC.
The agricultural ministry in Lower Saxony said Sunday that it is still not clear how sprouts from a farm in the state became contaminated with the bacteria. (read more)