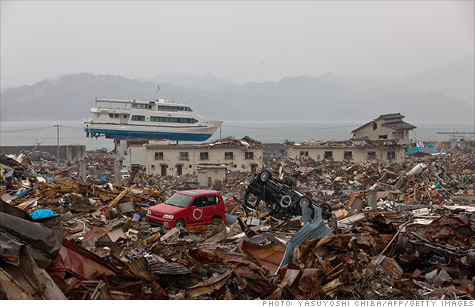 Toyota Motor Corp. forecast that it could lose more than $1 billion in profits in the current fiscal year because of disruptions from the tsunami and earthquake that ravaged Japan in March.
Toyota released its forecast Friday for the fiscal 2012, projecting that net profit will drop about $1.6 billion compared to the current year.
The Japanese automaker forecasts that consolidated net income will drop 31% to $3.4 billion in the fiscal year ending next March 31. That's compared to $5 billion in net income in the current fiscal year.
(read more)