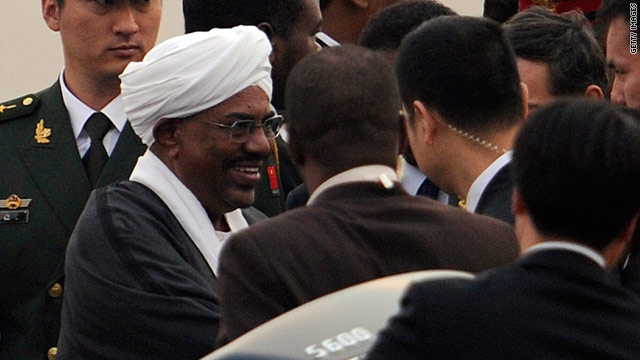 Sudanese president Omar al-Bashir finally kicked off his state visit to China Tuesday, receiving a red carpet welcome as the guest of Chinese president Hu Jintao.
Al-Bashir arrived in Beijing Tuesday, one day later than scheduled. It is not clear what prompted the delay.
The African leader's four-day visit stirred controversy even before his arrival.
Human rights groups had criticized China for inviting the Sudanese president because he is wanted by the International Criminal Court (ICC) for alleged war atrocities during the civil war in Sudan -- allegations al-Bashir denies.
"If China welcomes al-Bashir, it will become a safe haven for alleged perpetrators of genocide," said Amnesty International's Catherine Baber.
But China does not see the ICC's indictment as a reason to block al-Bashir's visit. "China is not a party to the Rome Convention, is not a member of the ICC, and is not legally bound to implement the ICC's decision," said Liu Guijin, China's special envoy to Africa.
(read more)